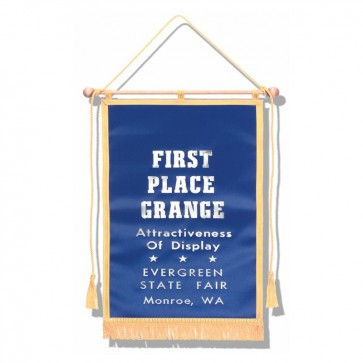 B-31 (12″ x 18″)
Size: 12″ x 18″ Lined
Made of high quality satin ribbon with hot stamp foil printing. All banners feature a wooden cross bar with gold tasseled cord for hanging and a fringed bottom. Banner is finished with double layer of satin ribbon and gold braided edging.
Banner Colors: purple, blue, lavender, red, yellow, green, pink, and white
Print Colors: Any standard print (see colors pdf below).
Note: Oversized logos available, please call for quote.