About Us
A brief history of Stineman Ribbon
Located in the scenic mountains of west-central Pennsylvania, Stineman Ribbon & Trophy Co. has been family owned and operated for more than 65 years. Since the beginning, we have taken great pride in only using the highest quality materials to deliver an award that truly shows our dedication and attention to detail. With customers in all 50 states and numerous foreign countries, we still rest on the company's original philosophy of providing every customer, large or small, with great customer service, fair prices and exceptional awards.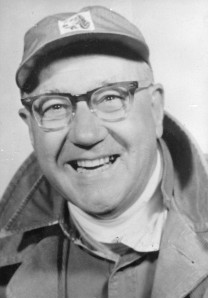 Evan Stineman originally founded the business as an insurance company. He bred Beagles and was a competitor in numerous field trials, thus seeing the need for insurance as well as supplies for competitors. After his return home from service World War II, Evan Stineman opened a store in South Fork, Pennsylvania to sell general merchandise and dog insurance.  With the help of his wife Margaret and several key employees the product line was quickly expanded to include trophies, ribbons and rosettes.

Evan and Margaret's son Harvey Stineman joined the business in 1959 after serving in the Army for two years and then graduating from Penn State with a degree in Dairy Managment. By this time the business had moved to the outskirts of South Fork to a newly constructed building large enough to handle the growing business.
In 1985, after graduating from Penn State with a degree in Psychology, Jean Stineman McCormick took over the business from her parents. The business continued to expand and new product lines were added, including felt & leather banners.
In 2005, ownership of the trophy division known as Stineman Awards was taken over by Susan Stineman Bernecky and her husband Raymond. You can visit the trophy website at:    stinemantrophy.com
Since 2007, Jean's sons, Michael a West Virginia University graduate in Forest Managment & Adam McCormick a current Penn State graduate have both joined the business.