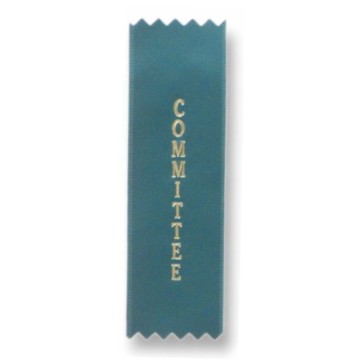 Y-11
2″ x 6-1/2″ Cut & Band
The Y-11:  Available in gold print only.
Ribbon Colors:  Blue, Red, White, Purple, Yellow, Green, Maroon, Navy, Teal or Raspberry.
Following Titles:  Board of Directors, Chairperson, Committee, Delegate, Exhibitor, Guest, Host, Hostess, Judge, Juror, Official, President, Secretary, Speaker, Staff, Treasurer, Vice President, Volunter – (call for a complete list)
Safety pins available for $.02 each.